Marching Tiger Band
The Marching Tiger Band is a 230-person ensemble that performs a competitive halftime show at football games and local/national festivals. The Tiger Band is an ISSMA State Finalist, BOA Regional Finalist, and Grand National Semi-Finalist. The band occasionally travels to major parades, recently performing in the Philadelphia Thanksgiving Day Parade (2015) and the Hollywood Christmas Parade (2017). Marching band is open to all high school wind and percussion players as well as color guard.
Marching band is the most visible group of the Fishers High School Band Program. This vibrant group of musicians practice beginning in the
summer months
and then on through October. During the summer, the band participates in local parades to prepare for the more intense drill work ahead. During the school year, the marching band participates in numerous Invitational competitions, which lead up to regional and state marching band competitions in late October and early November. The Fishers Marching Tigers has grown to include 180 musicians and 30 color guard performers.
The marching band is comprised of both the band and a color guard, which provides much of the visual spectacle of the performance. During a performance, each band member goes through a series of movements, or drills, which have them traveling across the field performing 50 to 60 different form sets. It takes an incredible amount of teamwork to make these complicated drills happen seamlessly.
While marching band is an extra-curricular activity, students who participate in the Fishers High School Marching Band are required to also be in one of the Concert Bands, which meet as a class daily.
Upcoming Marching Band Events
Events for week of January 13, 2019
This Week Navigation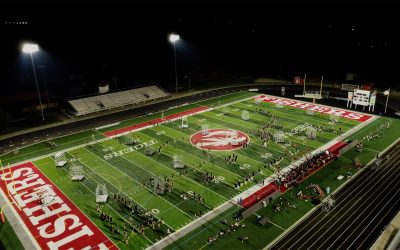 Go behind the scenes with the Fishers Tiger Band for the 2018 season. This is the film that played at the 2018 Awards Banquet.
Hey, band family! Our silent auction is finally active! Please share the link below with EVERYONE YOU KNOW, and even people you DON'T know! Blast it all over social media! The auction will run through 8pm Eastern, Sunday night, 11/11/18. Items will be available for...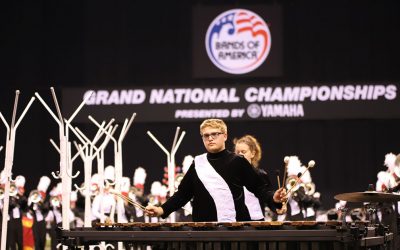 The Fishers Tiger Band are bound for Nationals! We are excited for Grand Nationals week! This event is the pinnacle of marching band contests in the nation, and it draws the best bands from the nation to compete for the title of Grand National Champion.  We are ready...