Fishers Jazz Bands
The three Jazz Bands at Fishers are high-level performing ensembles that perform at local and area festivals, including our annual Jazz Cafe. Jazz Ensemble meets as a class (by audition only), and includes the traditional instrumentation of trumpet, trombone, saxophone, piano, bass, guitar, drum set, and sometimes additional percussion. Lab bands meet after school two days each week, mostly during the spring semester. The Fishers Jazz Band members have performed with many outstanding world-famous soloists, and received numerous solo awards at festivals.
The web store for spirit wear is only open thru Friday August 17, items will be available for pickup in early September. Look a distribution table to be set-up at a tiger band practice in September. All orders must be placed online, there is no in-person ordering available.
2018 has been a banner year for Fishers High School Bands – literally, we've earned a few banners! Most recently, our band department was recognized by ISSMA with the All-Music Award, which goes to a select number of programs that perform at a high level in all the...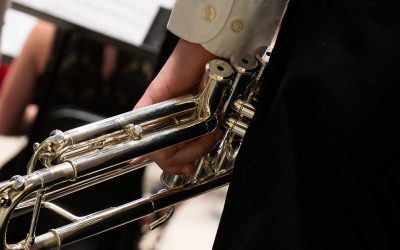 Check out the photo gallery from the 2018 Jazz Cafe!