Fishers Jazz Bands
The three Jazz Bands at Fishers are high-level performing ensembles that perform at local and area festivals, including our annual Jazz Cafe. Jazz Ensemble meets as a class (by audition only), and includes the traditional instrumentation of trumpet, trombone, saxophone, piano, bass, guitar, drum set, and sometimes additional percussion. Lab bands meet after school two days each week, mostly during the spring semester. The Fishers Jazz Band members have performed with many outstanding world-famous soloists, and received numerous solo awards at festivals.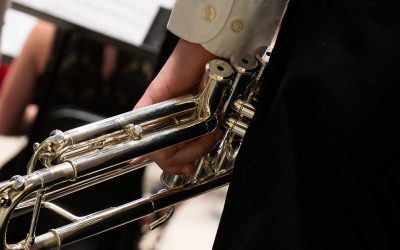 Check out the photo gallery from the 2018 Jazz Cafe!
Joins us on May 19th from 11 am to 9 pm to support Moe's! Let's show our thanks to Moe's for their sponsorship! Enjoy all you can eat burritos plus a drink for $10! Half of the proceeds will go back to the FHS Band Program. Tim and his crew are always so generous with...
Congratulations to the Jazz Bands on an awesome showing at the Pendleton Jazz Festival last weekend.  All three bands had wonderful performances with great comments from the judges. Congratulations to Ethan Lehman & Gabe Glover on their outstanding Solo awards. The...