Fishers Bands
The Fishers Band is a large, comprehensive program involving 400 students each year. Students can play in 5 concert bands, 3 jazz bands, percussion ensembles, marching band, pep band, pit orchestra, winter guard, and more! Fishers band students consistently earn state and national recognition for their excellence in music-making, and they love being in the band!
Get Involved
Be in the Know
As parents and family members of Fishers Band members, we know you want to be in sync with everything. Find details on Remind, Social Media, and all the ways to stay informed.
Newsletter
The email newsletter provides parents/guardians with the most recent band activity information. The newsletter is general purpose and applies to all ensembles.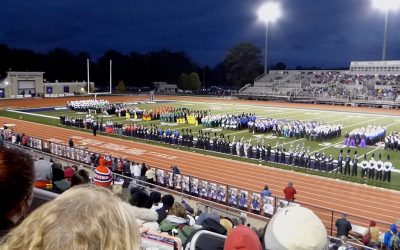 It's time to support the Tiger Band! In the above video, Todd McCready discusses the expectations and procedures for competition shows. This is great info for new Fishers Tiger Band parents! As we approach our first competition, here are some important things to know...