Fishers Guard
The Fishers Guard is an integral part of the band program. During the fall, the Color Guard performs as a part of the Fishers Marching Tiger Band. During the winter months, the Guard participates in indoor Winter Guard competitions, earning state and national recognition.
Guard members perform with a variety of props including flags, sabres, and rifles, while providing a visual expression of the music.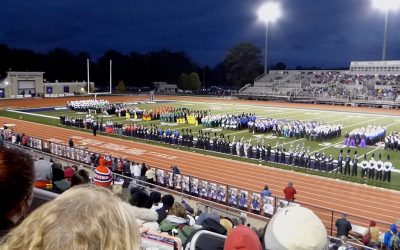 ISSMA SEMI-STATE is the stepping stone to STATE finals. The top 10 bands advance to State Finalist Lucas Oil Stadium onNovember 3. At the conclusion of the performances, during awards, there will be a brief presentation of awards and announcement of the bands that...