Fishers Pep Bands
The Fishers High School Pep Band is a 100+ member ensemble that loves to make noise at basketball games and cheer on the Tigers! We perform lots of crowd-favorite, high-energy rock and pop tunes during several boys' and girls' home games. Membership is open to anyone in the band program, and the season runs from November-March.
Joins us on May 19th from 11 am to 9 pm to support Moe's! Let's show our thanks to Moe's for their sponsorship! Enjoy all you can eat burritos plus a drink for $10! Half of the proceeds will go back to the FHS Band Program. Tim and his crew are always so generous with...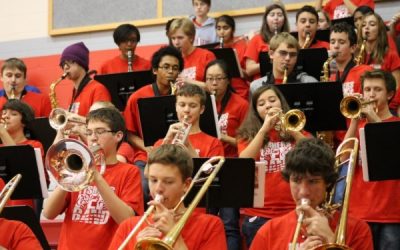 The last Pep Band game is on Thursday, February 4. Parents, if you still play and instrument, bring it and play with us. We will also provide a pizza party for the band too!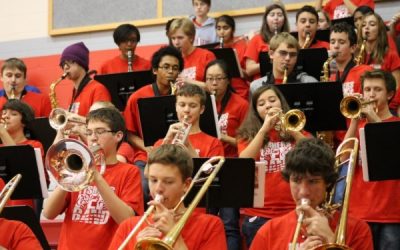 Pep Band season has begun. Information and sign up forms are available in the band room. Call time for all games is 6:00 pm. Schedule: Fri          12/4        Boys v Noblesville Sat         12/5        Girls v Mooresville Sat         12/19      Girls v HSE Tues      ...