Our first concern is keeping our students safe and we, as parents, play a crucial role in their safety. Additionally, we must keep emergency lanes and driving lanes clear.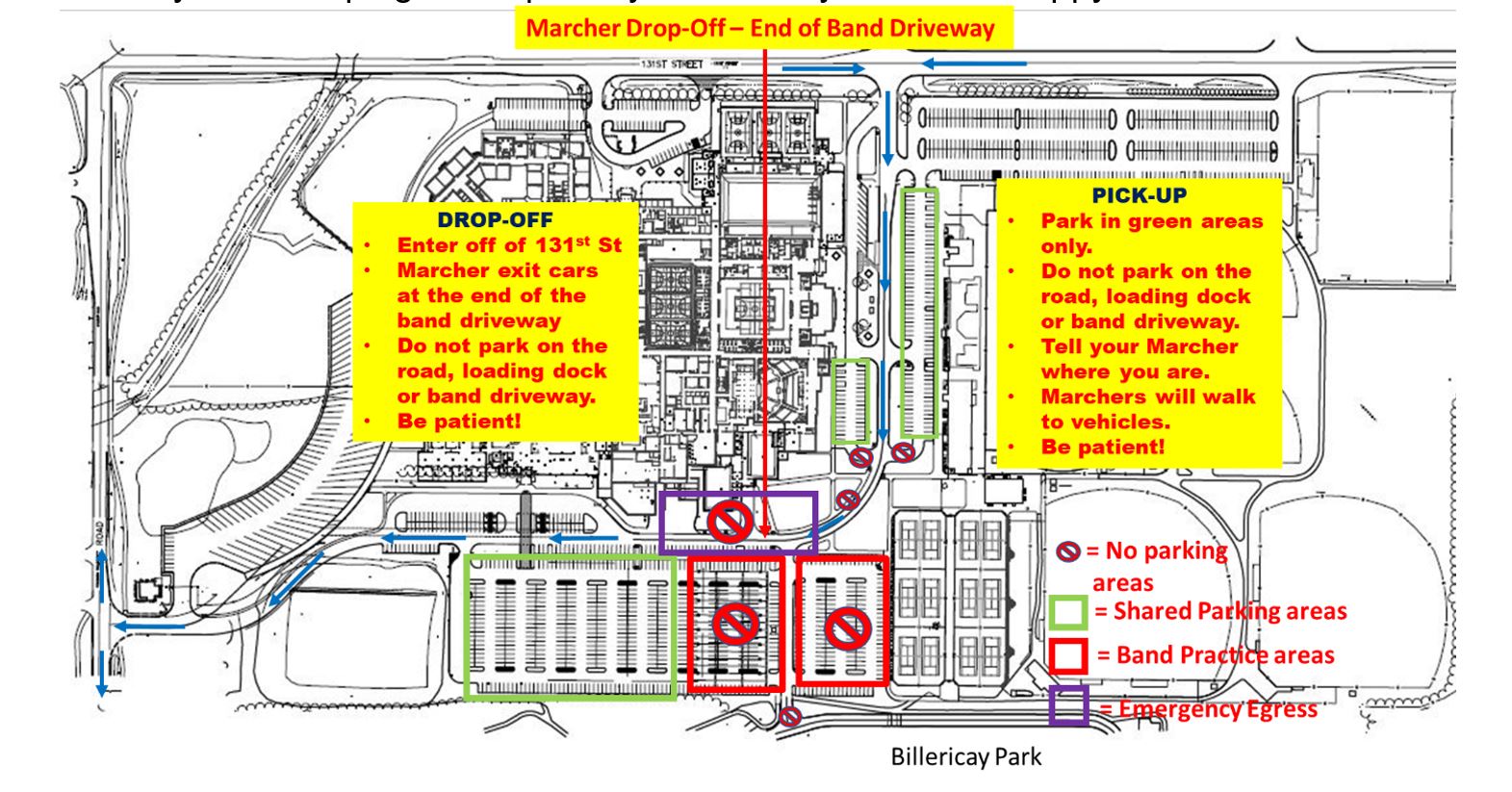 Above you will find the Band Transportation Plan that will allow the kids to be dropped off and picked up as quickly and safely as possible. Two key points to note:
1. During Drop Off only: Please enter the school complex off of 131st Street. This allows the marchers to exit vehicles safely from the passenger side of the vehicle.
2. During Pick Up only: Please park in one of the designated areas marked on the map and have your child come to you.
Please do not park in the spots near the band driveway. This causes traffic backups as you leave the spot and places kids in harm ways as they may be in your blind spot(s).
Please do not park in the loading dock area. The school received supplies at all hours of the day and parking there can bring tickets from the Fishers Police Dept. and poses a Safety Hazard for school employees.
Please do not park, stand, stop or loiter on the roads in and around the school; particularly around the band area. These are public roads. Now that school is starting, these roads will be very congested with all different activities. Stopping on the road causes traffic to backup and makes it an unpleasant experience for everyone wanting to use the public space.
We will stop traffic, as appropriate and only temporarily, to allow the safe passage of our marchers and staff.
Thank you for helping to keep everyone healthy, safe and happy.