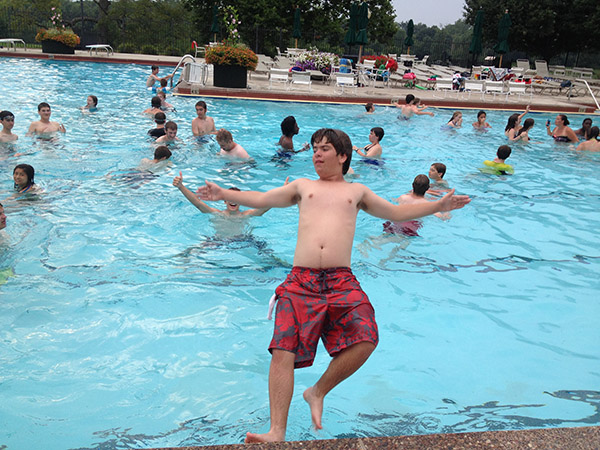 The 2019 Band Camp Pool Party is THIS FRIDAY!
When:  July 26th 8 – 11:00pm
Where: Gray Eagle,
12101 Brooks School Rd, Fishers, IN 46037  
After the first week of Band Camp, students get some well-deserved time to relax and blow off some steam. There will be pizza, cookies, and prizes. Skits are encouraged for the world famous Pool Party Talent Show. Look out for the Senior Mom plunge!  Click Here for the Pool Party Permission Form. Parental consent forms will need signed and turned in by Wednesday July 24th directly to drum majors or electronically to poolparty@fishersband.org.